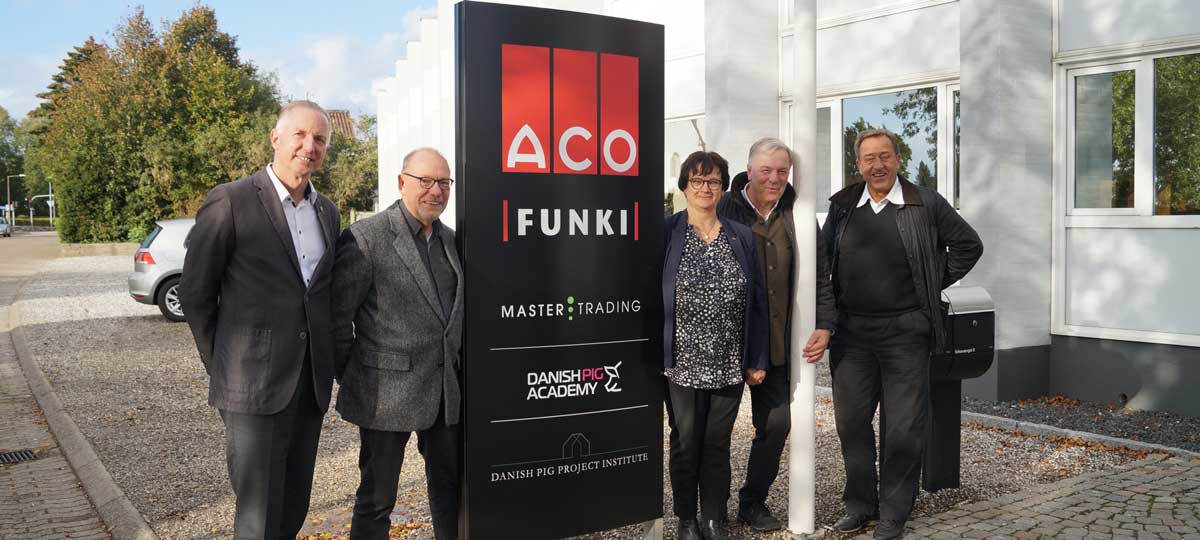 Hans-Julius Ahlmann and the Board of Directors from ACO Group visited ACO FUNKI
08 October 2019
This week, we had the honor to welcome Hans-Julius Ahlmann and the Board of Directors from ACO Group. They visited our HQ with the production and showroom as well as Danish Pig Academy.
Hans-Julius Ahlmann is the Managing Partner of the ACO Group with its headquarters in Schleswig-Holstein. Under his leadership, the ACO Group has grown to become the world's leading drainage technology company with about 5,000 employees in more than 40 countries.
In 2004, FUNKI became a part of the ACO Group and got its new name ACO FUNKI.
It was our pleasure to welcome you all here at our premises in Herning. On behalf of the entire ACO FUNKI team, we would like to thank you for your visit!