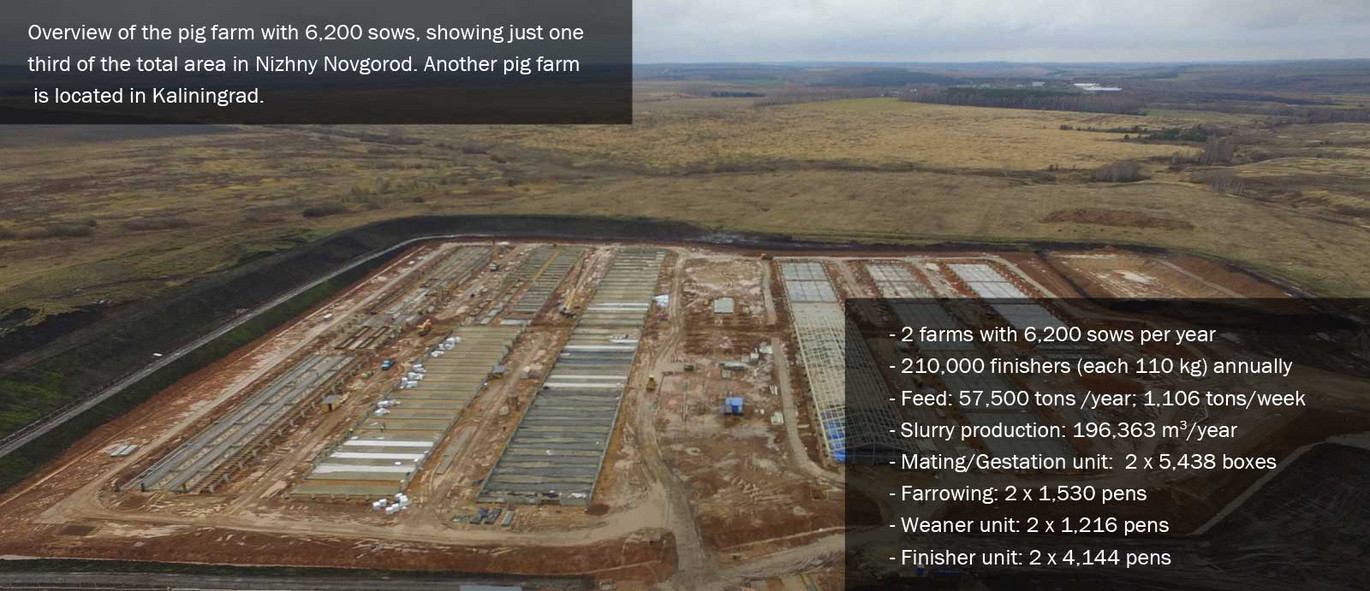 2018

ACO FUNKI has signed a contract with RBPI Group in Russia (Russia Baltic Pork Invest) to equip two major pig breeding units in Kaliningrad and Nizhny Novgorod. Each farm has over 6,200 producing sows and an annual production of 210,000 finishers.
ACO FUNKI supplies complete systems, in other words, all of the penning equipment for the complete pig production cycle. This includes crates for mating and gestation, and farrowing pens, penning for weaners and growing finishers, as well as complete dry and liquid feed systems, troughs, and variable pen flooring. One project alone consists of up to 125 fully loaded trucks. Deliveries began in September 2017 and will continue until summer 2018.
RBPI project is the biggest project in the company's history. "These are the two main projects: 210,000 finishers are produced in each operation every year - this is an enormous quantity. We are already familiar with the projects of this kind, but the two together are the largest project that we have ever handled," says Torben Olesen, Sales and Marketing Director. "We already know that the total order value for this Russian project is around Euro 12 million."
---
The farm in Nizhny Novgorod:
---
From left: Helle Orloff (Sales Coordinator), Thomas Hauge (Project Manager), Rene Thomsen (Purchase), Lene Bryde (Managing Director), Tommy Nørregaard (Supply Chain Manager), Tommy Frandsen (Research and Development Manager).