Feed Transport System
From storage silo to feed dispensers
Dry Feed Transport System from ACO FUNKI is a reliable, fully automated system that transport dry feed from storage silos to feed dispensers. The system can transport both flour and pellets.
The feed from silo is delivered to the reception unit. From the reception unit, the feed is transported to the feed line by means of a flexible auger. Feed movement along the feed line is ensured by a feed chain, for example, PowerLine, that is driven by a drive station with a high-speed motor.
ACO Funki was the first in the market to develop and use the PowerLine conveyor chain for dry feeding systems for more than 50 years ago. Since then, ACO Funki has taken a leading position in the market for the production of the conveyor chains. PowerLine is made of two types of hardened steel. The thickness of the steel links of the Power Line is 6.5 mm, and the steel is thickened at the plastic surfacing site, which eliminates the detachment of the plastic part of the link. Power Line quality is tested during production on a conveyor with a load of 1400 kg per link.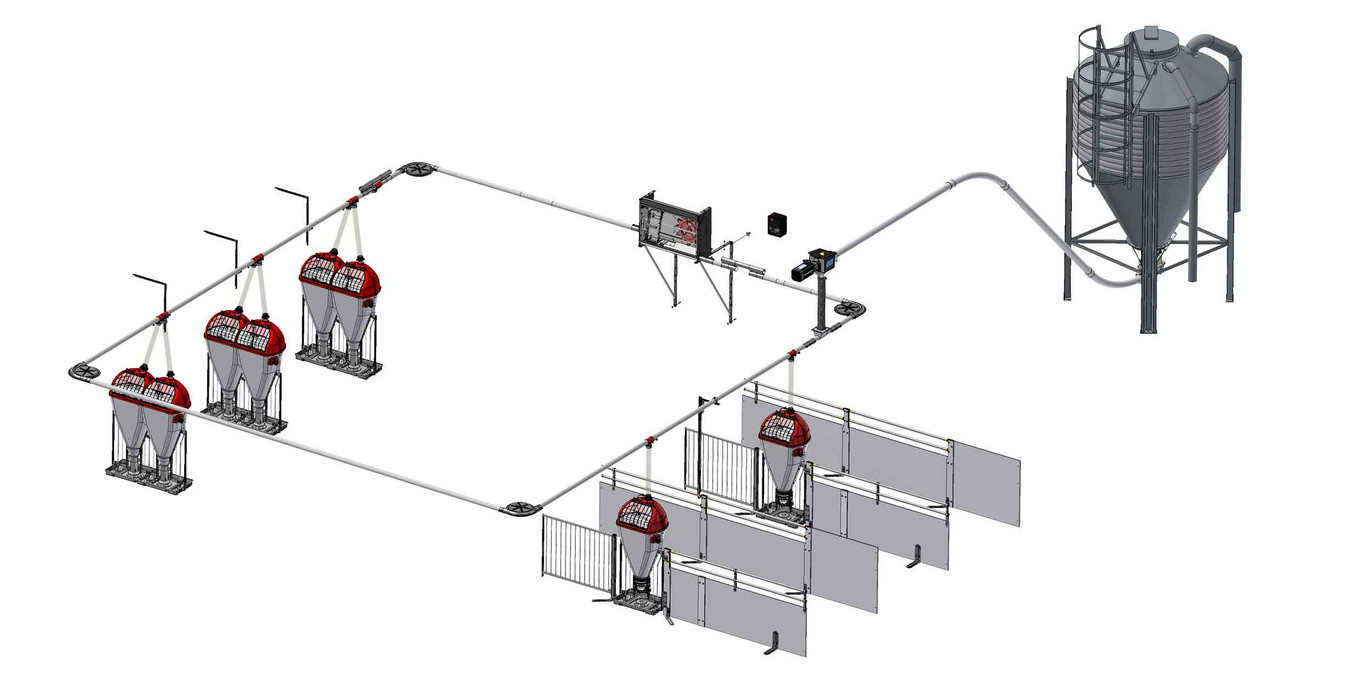 The operation principle
The feed is delivered from the storage silo with a flexible auger to the reception unit, then transported along the feed line by means of a conveyor chain, which is driven by the driving unit. From the feed line, the feed is delivered to the feed dispensers or feeders, and then goes to the troughs.