Traditional farrowing pen: INN-O-CRATE
More weaned pigs, high weight at weaning
INN-O-CRATE® is our traditional farrowing crate, which can be adjusted according to the size of the sow. The front of the crate can be mounted in 5 different positions and the rear part can by means of the rear gate be adjusted by almost 30 cm!
The rounded design takes care of the sows' rear part and provides plenty of room during the farrowing. The tiltable wings make it easy for the sow to get up and protect the piglets, when the sow lies down.
Traditional farrowing pen with adjustable farrowing box
More weaned pigs
High weight at weaning
Adapted to the anatomy of the sow
Safe farrowing and free movement behavior
Piglets have free access to the utter
Tilt wings for better safety of the piglets
One of the largest piglet nests on the market
INN-O-CRATE is also available as side-facing model as well as with front exit. Partitions available in PVC or fiber panels.
Contact us for more information.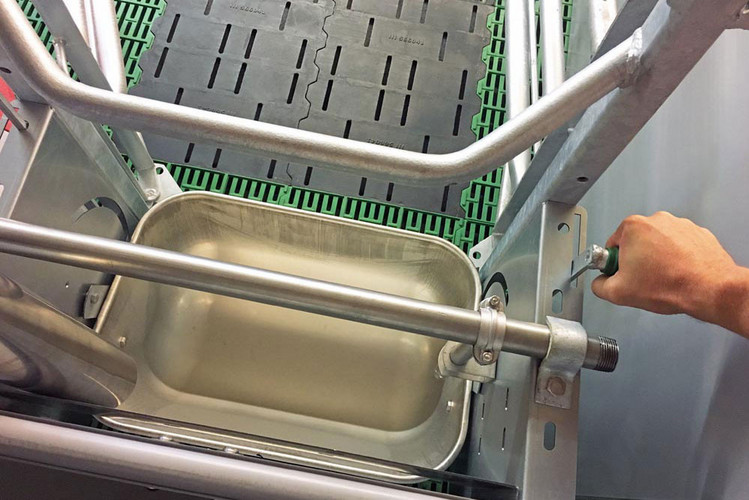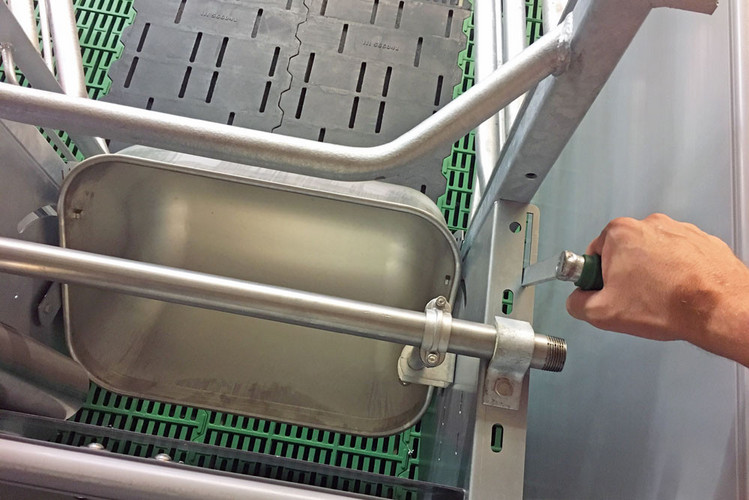 The farrowing box is available with tiltable trough, making it very easy, safe and ergonomic to clear the trough using a handle. The design and mounting of the sow trough makes it possible to have a limited or no casting so that the sow can utilize the space below.
Tight assembling and close connection between lid and fixed part for optimal climate
Easy access for piglets
Light construction
Piglet nest can be right- og left-handed
Width: 80 / 90 cm
---