GIVE YOUR PIGS A SHOWER IN
THE SUMMER HEAT
At high temperatures, the risk of heat stress in the pigs will increase. Since pigs cannot sweat, they have an increased risk of overheating on warm summer days. Below we have listed a few points on how to secure the optimal conditions for your pigs in the summer heat.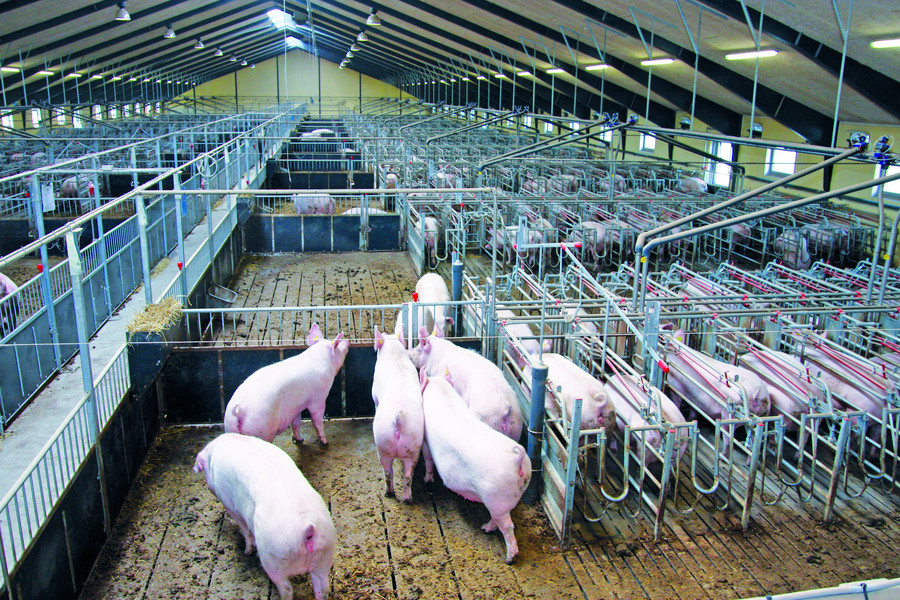 Diet modifications
One strategy that may be implemented during periods of heat stress is to make modifications to the diet. Signs of decreased feed intake may be seen when temperatures reach approximately 25°C. In turn, nutrient levels need to be adjusted.
Ventilation cooling
The purpose of hot weather ventilation is to replace hot air with cooler air, remove respired air from around the animal (which is very humid) and increase air velocity around the animal.
SEGES recommends having two sets of nozzles so that one set can be descaled continuously. This avoids clogged nozzles, drips and skewed spreading pattern. And remember that it must also be possible for the animal to thermoregulate in hospital paths.
It should be noted that the spraying strategy is very herd dependent and there should be a focus on the behavior of the pigs as it is their signals that are crucial to the strategy. If the pigs are lying on their stomachs, they signal that they are not too hot. If, on the other hand, they lie sideways on a solid or drained floor, it is a sign that they are warm.